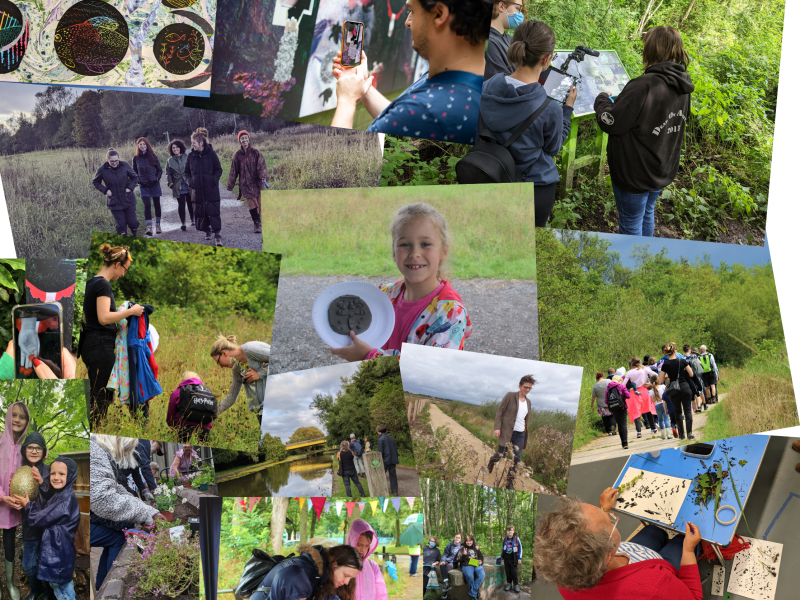 Wanderland is a pioneering creative partnership lead by the Lancashire Wildlife Trust and funded by Wigan Council, Community Investment Fund. Established in Spring 2021, alongside The Turnpike CIC, we developed projects across Wigan's abundant green spaces; connecting people of all ages to the extraordinary biodiversity on their doorstep.
​Artists will bring alternative and surprising perspectives through walks, trails, workshops, soundscapes, ceremonies, moments of healing and celebration. Through deep-rooted action with communities, our urban environments will connect to local nature sites. 
​The project reinforces the commitment of all organisations to developing a collective consciousness around climate change and the value of local green spaces through creative action.
​Wanderland is supported by Lancashire Wildlife Trust, National Lottery Heritage Fund, The Turnpike CIC, Wigan Council and Arts Council England.