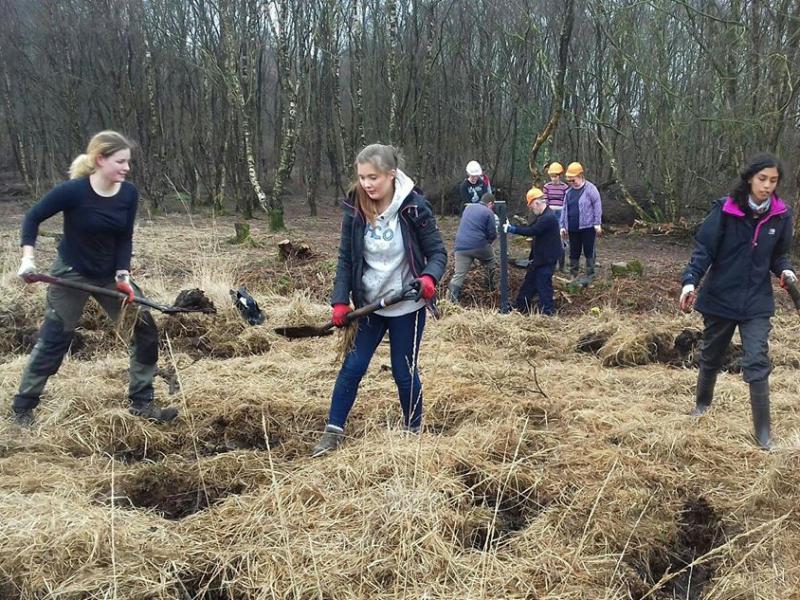 Location:
Across the Carbon Landscape
Summary:
The Carbon Volunteers project has driven forward essential action for a bigger, better more joined up Carbon Landscape that puts volunteers at its forefront by upskilling, supporting, and enabling local action.
It has given local people a voice for their landscape, raising awareness of its importance within the wider community by celebrating its heritage, and developing a sense of pride and place.
Achievements:
                633 volunteers registered and benefiting from rewards and recognition package
                30 volunteers trained as Landscape Champions
                12 Landscape Champion workshops
                526 people inspired by Landscape Champions
                2 volunteer promotion campaigns
                500 ha of landscape enhanced as a direct result of volunteer activity 
We have achieved a wide range of landscape scale projects and we believe effective co-ordination of volunteer effort is crucial to the restoration of important habitats addressing areas where connectivity is its priority aim.
How you can get involved:
If you would like to volunteer with us then check out our Volunteer section for more information. 
Contact the Carbon Landscape Partnership Team:
​Email: carbonlandscape@lancswt.org.uk
Telephone: 01942 246415