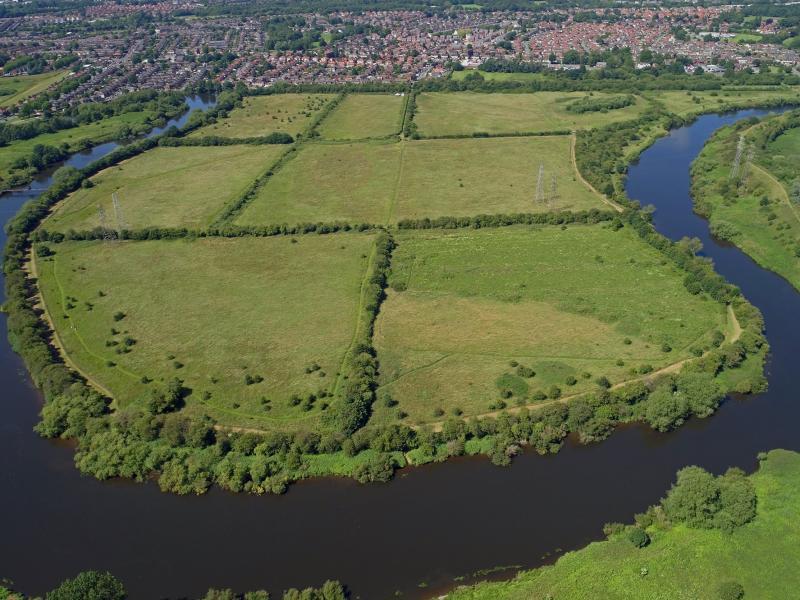 Summary:
This site is one of the few remaining areas of historic riverside meadow in Warrington.
The project re-instates the original riverside path and clears scrub and rank vegetation. Key infrastructure features are secured for an improved visitor experience.
Site interpretation is being installed and zoned areas created for reduced disturbance to wildlife, whilst maintaining public use. Improved access with seated areas offering riverside views is being provided.
Goals
Seven ha habitat restored
480 m footpath improved
Site infrastructure and interpretation improvements
Development of a long-term management plan
How you can get involved:
Contact the Warrington Ranger Service:
Telephone: 0161 777 9726