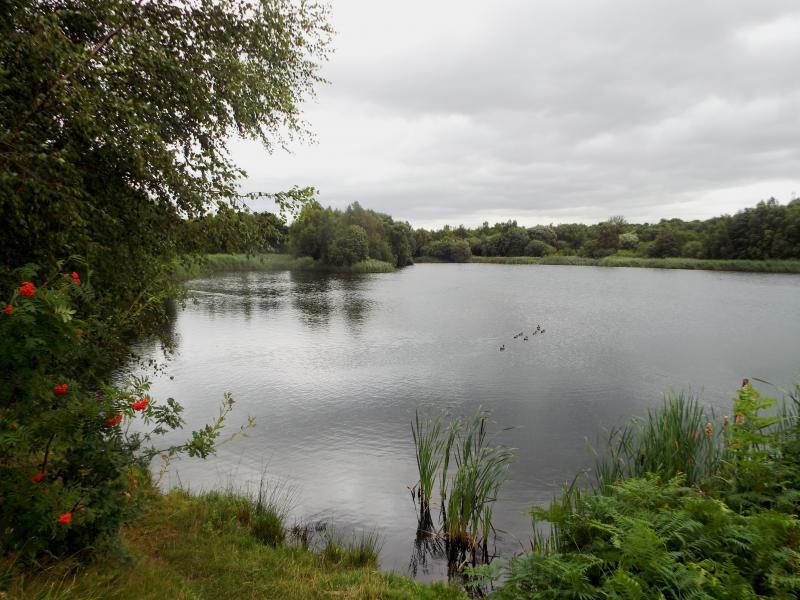 Summary:
Fenscape creates, improves and connects a corridor of fen habitats and other similar wetlands within the urban area of Wigan and Leigh.
Through essential capital works and volunteer engagement, the project improves the area for wildlife and for everyone to enjoy.
A programme of bed lowering, ditch creation and blocking, and scrub removal addresses this fragmentation creating a connected ecosystem service essential in such a threatened environment.
The priority area for a first phase of work is the arc-shaped mosaic of priority wetland habitats between Wigan Flashes and Pennington Flash that follows the Hey Brook Corridor. This forms a conduit that can facilitate wetland species movement through the landscape.
Goals
12 ha fen habitat restored and improved by lowering the reed bed and creating 1500m of new ditching
27 ha of fen habitat restored and improved by scrub removal at sites across Greenheart though volunteer engagement
Three training courses, two events and talks to five local groups, encouraging involvement from 100 people who will gain understanding and skills in surveying, condition assessment, monitoring, practical action  
How you can get involved:
If you would like to Volunteer for this project then please take a look at our Volunteer Section for more information. 
Contact the Carbon Landscape Partnership Team:
Email: carbonlandscape@lancswt.org.uk
​Telephone: 01942 246415