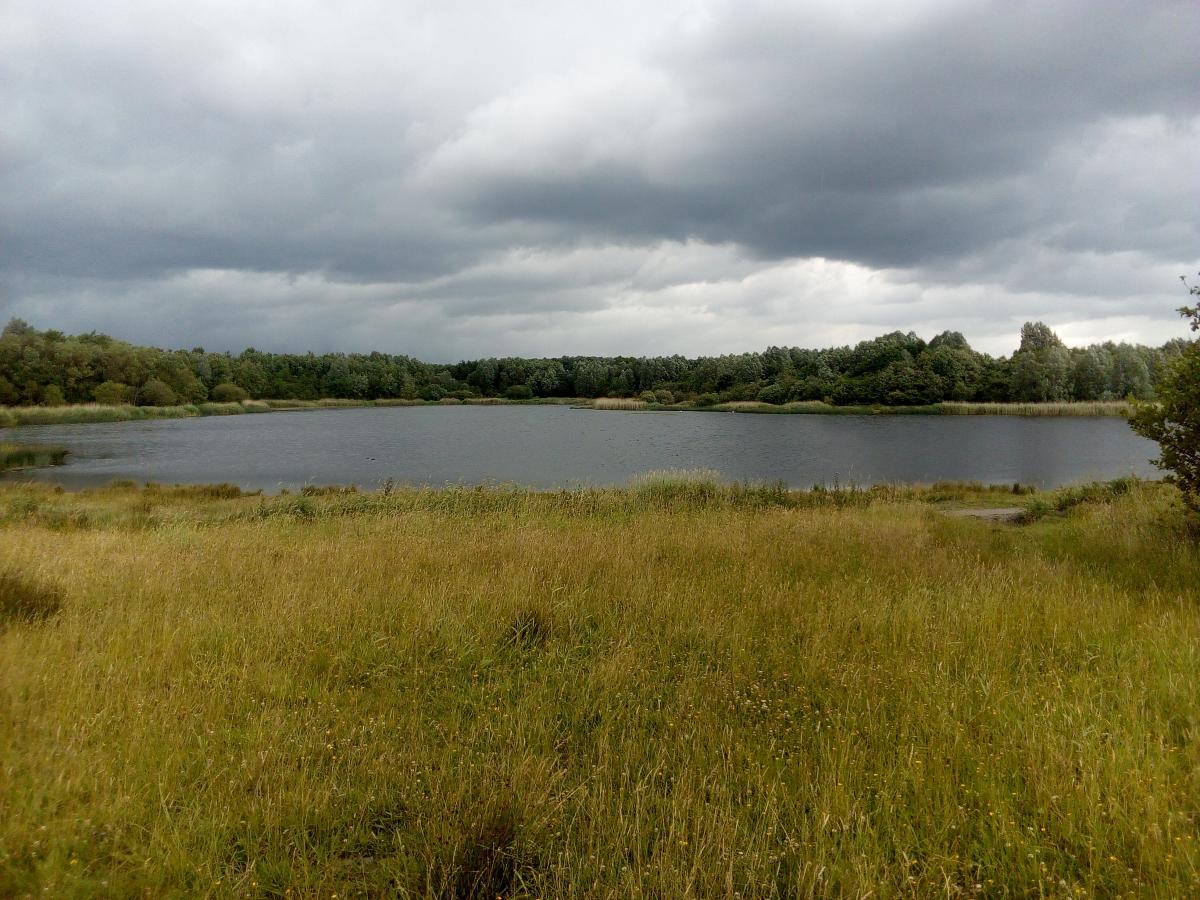 Explore Amberswood
Amberwood is a 160 hectare wetland mosaic consisting of a lake and a series of smaller ponds and lowland raised bog, linked by ditches and streams and interspersed with species rich grassland and woodland. It formed on reclaimed mining land and provides valuable habitat for a range of wildlife, including the elusive Water Vole which takes advantage of the ditch network, along with frogs, toads and Common Newts. Roe Deer use the woodlands, Willow Tits can be seen in the scrubby areas and the reed beds and meadows are host to a huge variety of birds and invertebrates including the colourful dragonflies and butterflies. 
There are approximately 6km of footpaths across the site, providing walks of all lengths and links to other sites through the Jubilee Way and the Whelley Loop Line. There is a small outdoor classroom in one of the woodland blocks which is currently used by three local primary schools, and an orienteering course. The site is used for dog walking, cycling and horse riding. 
Useful info
There are numerous entrances to the reserve with street parking, and a small carpark on Manchester Road, opposite La Cava Restaurant. There are benches around the lake, which is just off Liverpool Road, opposite Low Hall car park. Orienteering maps are available for purchase from the Greater Manchester Orienteering Activities website. 
Address
Manchester Road, WN2 3BU for carpark. Please note there are only 6 parking spaces. Crompton Street. off Liverpool Road, WN2 3 UF for the lake (opposite Low Hall carpark).
Related projects