The Carbon Landscape Partnership offers local communities a gateway to the landscape. A landscape that encompasses both nationally and internationally important wetlands and rare species.  We are aiming to improve access across sites and work with local communities to help them to engage, explore, understand and enjoy the landscape.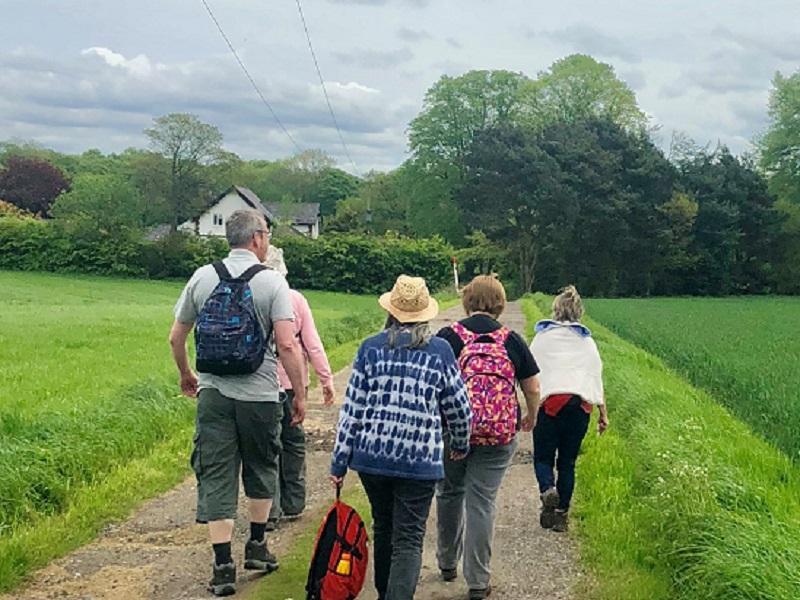 The Carbon Trail
The Carbon Landscape Partnership is building on existing work to connect our areas of green space to create a more resilient and connected landscape for wildlife and people alike.   Wildlife corridors will improve the distribution of species populations and offer migration routes and sanctuaries for a whole host of species. Better connections will also offer ways for people to involve themselves with the landscape. The Carbon Trail is a new 30 mile walking and cycling route linking the three landscape character areas between population centres, which will be accessible on Strava and other cycling and walking apps.
A series of three shorter Carbon Trails or 'Loops' along the way will provide interpretative features and tell the Carbon Landscape story.
Carbon Gateway
Three gateway sites in Salford, Risley and Wigan have also been prioritised for improvements, based on public and partnership consultation and analysis, helping people to access the Carbon Landscape.
Salford Gateway
The Salford Gateway begins at New Moss Wood in Cadishead. Following consultation with several schools and through design workshops, a poetry trail, play trail and gate artwork have been designed. The history of the site is largely commercial (it was a market garden), with an extensive stretch of plantation woodland and paths across the site.  It is filled with a variety of birds and invertebrates.  Work on the new trails begins in late 2020, but it is still worth a visit beforehand!
Warrington Gateway
Risley Moss SSSI Nature Reserve has a varied industrial history, having been extracted for peat and used as an ammunition factory. It boasts a visitor centre with toilets, several trails, including the Boggart Sculpture Trail which is great for families, and now, through the Carbon Landscape project, it also has an amazing boardwalk through the mini-moss which is accessible to everyone. You'll see everything from amphibians to a wide variety of birds, reptiles to insects, and rare plantlife, so it's well worth the visit.
Wigan Gateway
Wigan's Gateway onto the Landscape is at Three Sisters Nature Reserve. The Three Sisters All Access Gateway Project will transform a local nature reserve into an interactive, educational site. Providing interpretation for the story of the Carbon Landscape and interesting and fun activities for the whole family.  Giving everyone access to their local wildlife site for the heritage, culture, wildlife and wellbeing benefits.